When the sun sets and the stars come out, the magic of outdoor living spaces really comes to life. Deck and patio areas transform into cozy retreats that are perfect for relaxation, entertainment, and spending time with the people that matter most. From unique deck lighting designs to string lights and bulbs that bring warmth and create that quintessential evening vibe, let's explore some types of deck and patio lighting that will make the most of your space.
Deck, Step, & Rail Lighting:
LED lights can be integrated directly into your deck, which provides a practical purpose while also adding a top-tier aesthetic element. Some notable LED options for this application are the G4 and T5 base bulbs which both provide compact and powerful lighting capabilities. Besides this, deck lights can create a clear definition of the deck perimeter and elevation changes, which can prevent potential injury. Furthermore, they serve as a means to beautify any surrounding foliage and other elements of your landscaping.
Incorporating lighting into railing and posts on a deck or walkway with the appropriate kind of bulbs is a popular common way to enhance visibility and safety beside staircases and around your deck perimeter.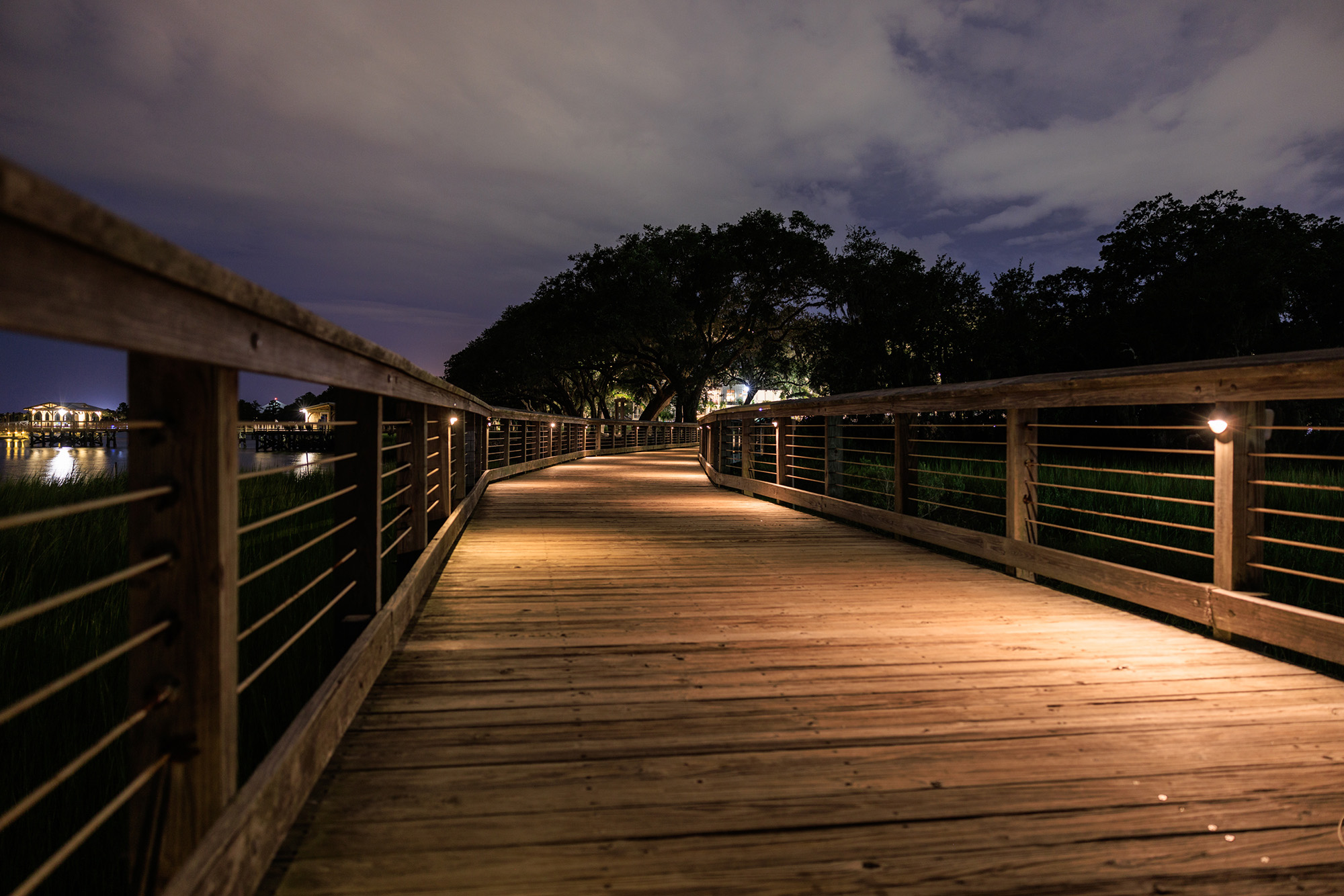 Illuminated steps don't only look great, they also play an important safety role in helping to prevent falls and missteps. This form of path lighting changes the entire dynamic of the environment making the path feel like it was made for you.
Transforming your deck or patio into a creatively lit outdoor environment requires a little bit of thought and foresight.
Suspended Lighting:
String lights (like our popular S14 bulbs) create a lively atmosphere that can transform any gathering into an occasion. These lights can be employed not only on your open-air deck but also within a sheltered porch, and they maintain their charm year-round. Vertically suspending the string lights from a ceiling creates a drapery-like effect, while running them along the wall imparts a relaxed aesthetic.
If your backyard has some extended cover over the deck or patio, installing some overhead hanging lights and chandeliers could be an excellent addition. An outdoor chandelier brings warmth and character to your deck space and there are a bunch of style options to choose from.
A few style choices that come to mind are rustic, modern/contemporary, classic/traditional, coastal/beach vibes, and industrial, to mention a few.
One important consideration that needs to be taken into account when it comes to hanging lights (either string or chandeliers) outdoors is where they are going to be set up. If you were to suspend string lights over a pool for example, from a safety standpoint it would be advisable to NOT hang 120V string lights, and opt for a 12V system instead. This is less of a concern if not around water.
We defer to your state or local electrical codes when installing line or low-voltage lighting around pools, ponds, fountains, etc.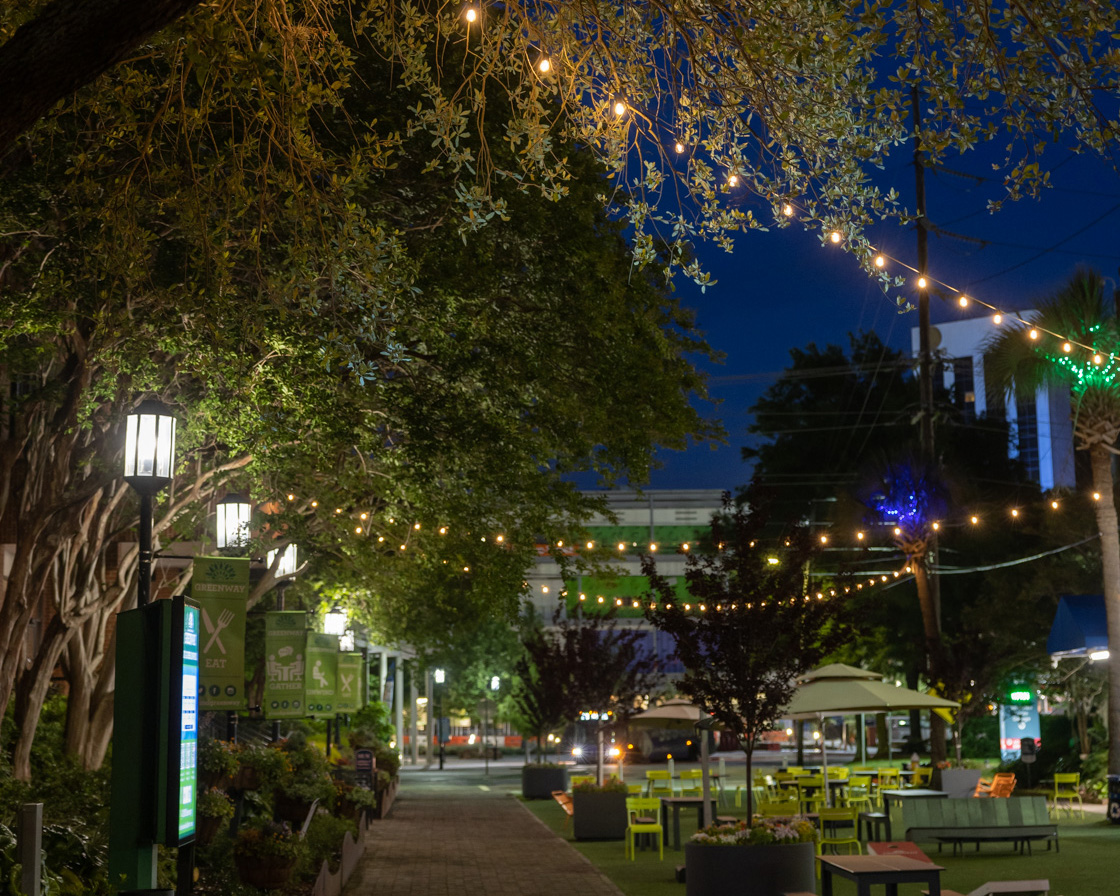 Around the Deck or Patio:
Without a doubt, the most common form of landscape lighting is the use of bulbs like the MR8, MR11, and MR16. These bulbs while not often used directly on a deck or patio, can be incorporated into your surroundings to complete the greater lighting installation. These bulbs excel in illuminating taller bushes and trees to create a more three-dimensional feel to your nighttime environment while you enjoy your time relaxing on your deck or patio.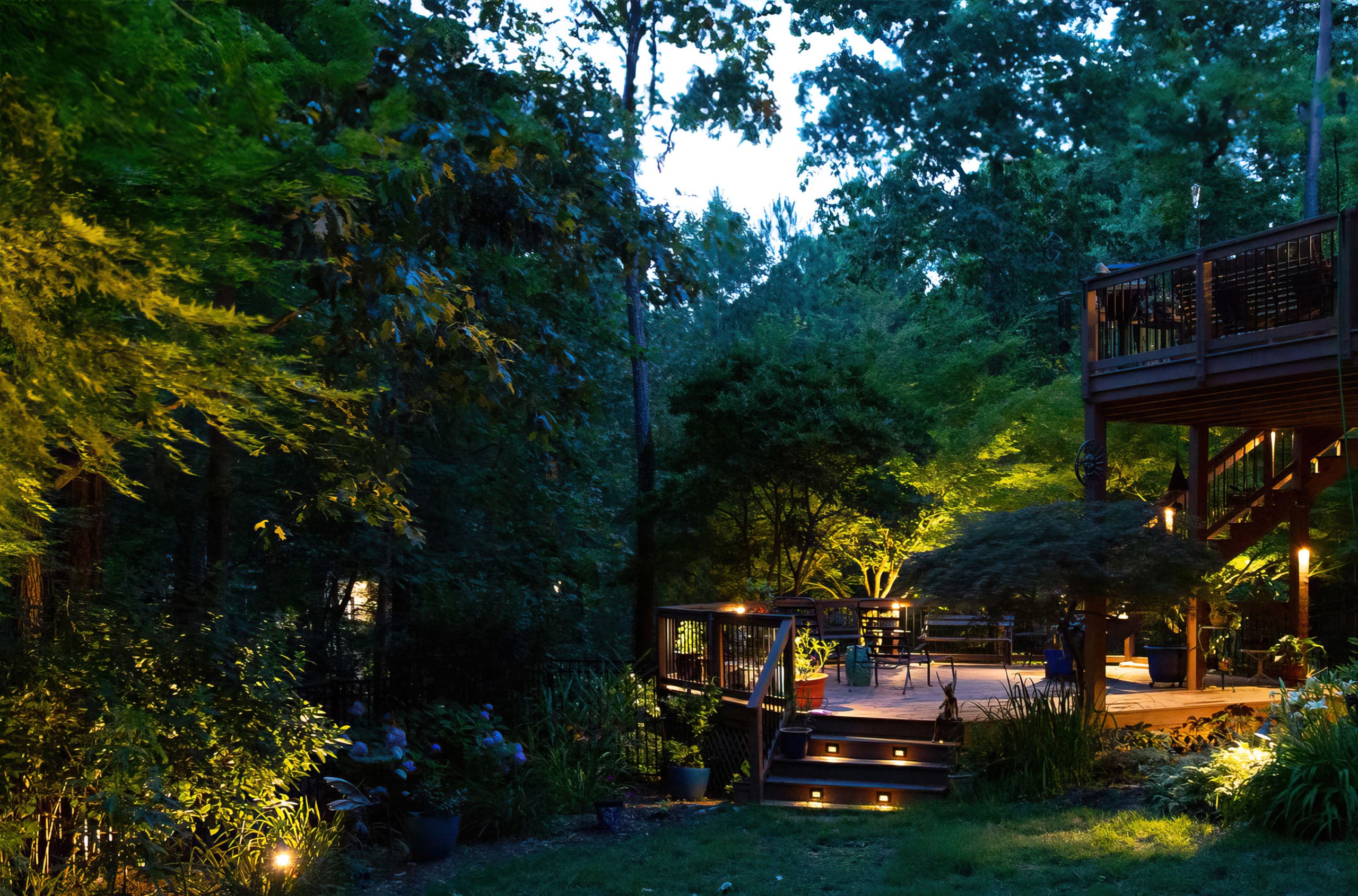 All in all, transforming your deck or patio into a creatively lit outdoor environment requires a little bit of thought and foresight. There are a wide range of different lighting techniques, from built-in fixtures to string lights, and other focal point fixtures that will bring compliments and will more importantly turn your evenings into memorable experiences. Whether you are looking for an intimate setting or a vibrant party atmosphere, there is a lighting solution that perfectly suits your outdoor haven.
If you have any questions, please do not hesitate to reach out to our team and we will be happy to suggest some stellar bulb recommendations and lighting solutions.