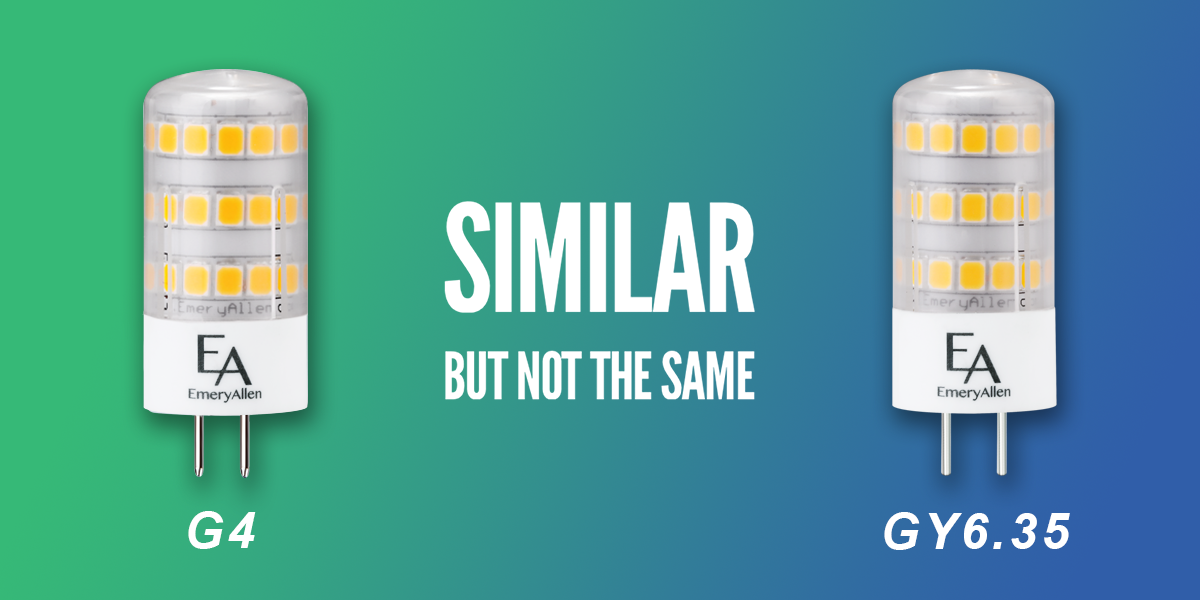 When picking out the perfect bulb, there are many options, and frequently you can feel stumped by the choices. What is your wattage requirement? What about beam spread? Color temperature? Voltage? What about the bulb base type? At EmeryAllen we try to make this decision as simple as possible, but even then, there can be some confusion. Lets discuss the G4 and GY6.35.
Above are two nearly identical bulbs – the G4 and GY6.35. Both of these bulbs have the same voltage, wattage, color temperature, and a similar-looking base. So, what is the biggest differentiator between them? How do you decide what to get for your specific application? At EmeryAllen, it's what's on the inside that counts:
The EmeryAllen G4:
At first glance, the G4's most noticeable difference is that it has a slightly smaller pin set at the base (1mm in diameter). The EmeryAllen G4 is specially engineered for landscape applications. Driven by propitiatory hardware, this component configuration helps regulate the internal temperature of the bulb.
Why is temperature regulation important?
Landscape bulbs are often housed behind a fixture's water barrier, which can drive up the internal temperature of the fixture and light source. This is where EmeryAllen's G4 thermal regulator comes into play to maximize diode life. Though it's possible to dim these bulbs, they do not have the same dynamic range in dimming capability as the GY6.35.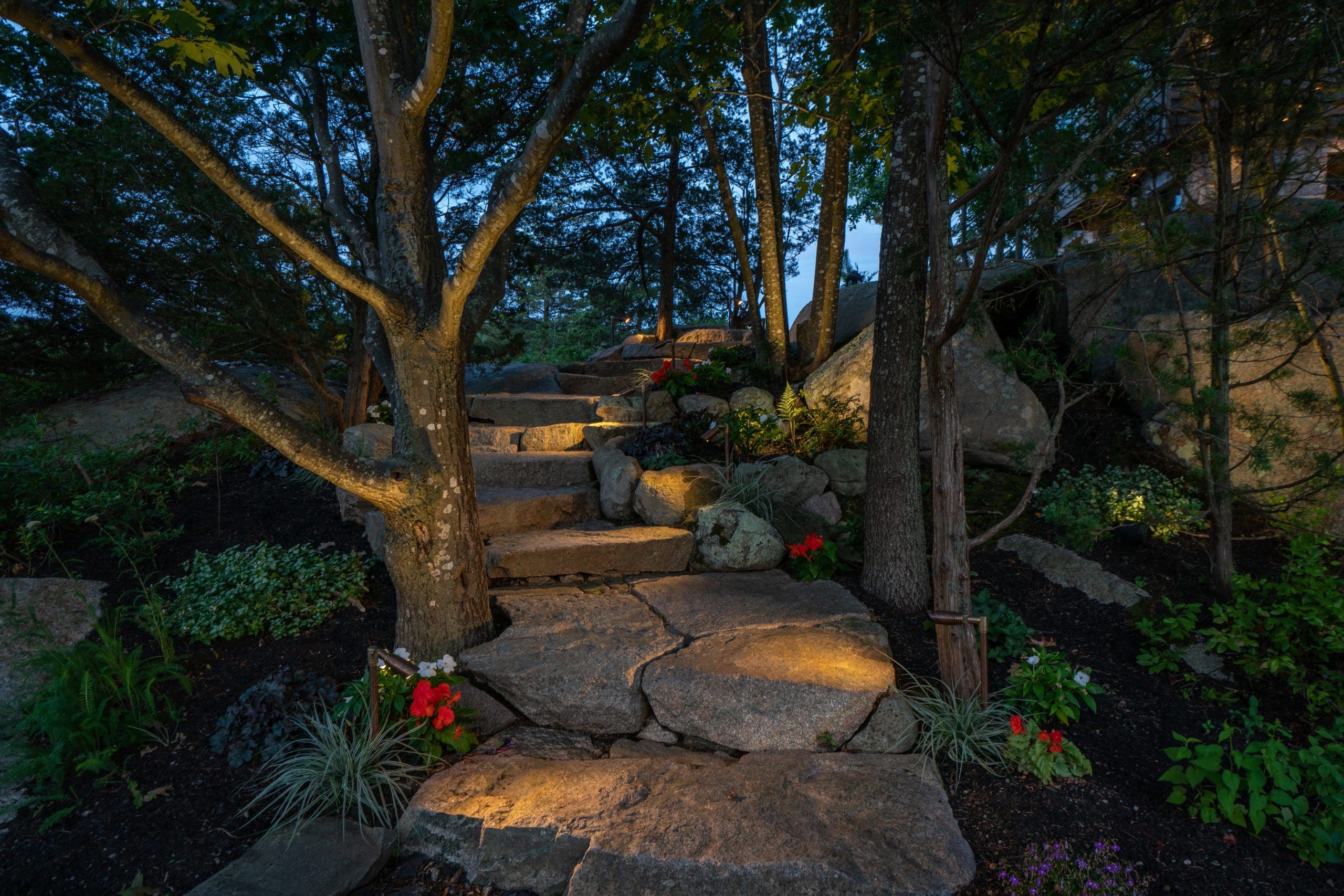 Courtesy: Bill Knowles from Northern Outdoor Lighting, LLC
The GY6.35 has a larger pin set at the base (1.2mm in diameter). These larger pins are primarily used to help older fixtures, whose contacts may have become heat stressed over the years with excessively hot halogen bulbs, to maintain a good grip on the bulb. This is especially important when a bulb is hanging in an inverted position. The GY6.35's driver has the benefit of a superior dimming range over the G4; however, unlike the G4, the GY6.35 is not designed to be housed within enclosed fixtures and must be ventilated.
In short:
Outdoor Application = G4
Indoor Application = GY6.35
Whatever you choose based on your application, if you have any questions, or wonder which EmeryAllen bulb you need, don't hesitate to reach out to us at info@emeryallen.com. We'll be happy to assist with a selection!